Quartz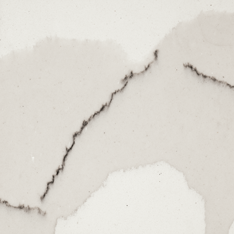 CALACATTA VIENNA QUARTZ
This quintessential quartz pattern showcases the flow of refined veining throughout a white core. Calacatta Vienna Quartz mimics the movement of natural stone but possessing the strength and durability of quartz.
GREY QUARTZ
Classically smooth, warm grey tones are consistent throughout the entire quartz surface. The visual versatility of grey is combined with the durability of quartz to create a vanity top that will pair well with most any vanity base finish.
CALACATTA BLACK QUARTZ
The intensity of black and white is amplified in this polished Calacatta Black Quartz. Light and dark merge with the strength and durability of quartz to make a bold statement.
Natural Stone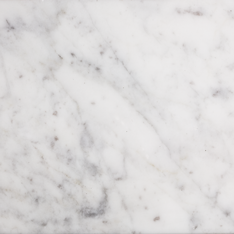 WHITE CARRARA MARBLE
White Carrara Marble is a timeless natural stone that creates a neutral clean space. Dark grey veining undulates throughout the stone as it weaves its way across the surface.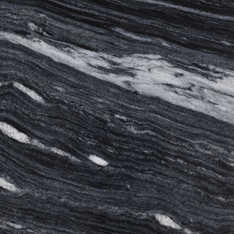 GREY MARBLE
The multitude of natural striations lead your eyes across this gorgeous surface. The grey ranges from deep charcoal to matte white and everything in between.
BLUE LIMESTONE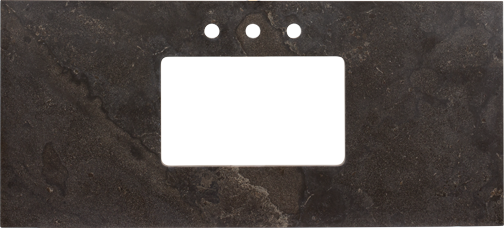 Blue Limestone exudes personality with the wide array of natural earthy tones that meld together to create a fusion of polished texture. Colors range from soft brown undertones to shale grey flecks.
BLACK GRANITE
Golden flecks bring out the natural elements of this polished black surface. Granite continues as a trending countertop material and is a great option for bathrooms.
Cultured Marble
LAVANTE
The crisp, glossy white vessel top features an integrated rectangular bowl, giving any vanity a sleek, contemporary feel.
ARCTIC STONE
Soft specks of white and subtle striations of grey create a light and airy alabaster pattern that is incorporated throughout the entire stone.
BOULDER
Grey mid-tones and flecks of white blend to create a warm, deep grey visual texture that is reminiscent of majestic boulders glistening in the bright sun.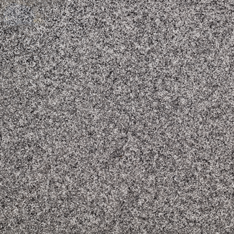 STEEL GREY
Small bits of white and grey merge into a neutral salt and pepper finish. This neutral grey is spread evenly throughout, creating an ideal surface.